Company Profile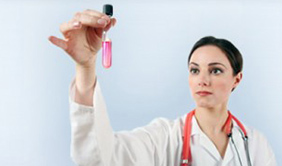 Alfa Health Care is the agent of a diverse range of multinational pharmaceuticals and medical companies in Libya and North Africa, offering specialized products and services to the health care industry. Alfa Health Care provides quality consumer products to the consumer market in Libya. Alfa Health Care is a privately owned company with 3 branches in Tripoli, Benghazi and Ajdabya. We are part of a larger group with many diversified businesses in the fields of tourism, transportation and dairy products with investments in Libya, the Middle East Region, and Europe.
Since Alfa Health Care was founded in 2006, our experience and network has grown hand in hand with our sales.
Our Philosophy
To adopt and implement international standards in our operations to attract the most admired pharmaceutical companies.
Business Scope
Alfa Health Care exclusively does business in the healthcare industry where we represent reputable global companies in pharmaceuticals, biotech, laboratory diagnostics, disinfectants, infection control, and medical equipment.
Our services to our clients include:
Regulatory: Company, product and manufacturing sites registration with the MOH authorities in Libya.
Logistics Management: Importation, transportation, storage, and distribution of brands to public and private sector healthcare providers' hospitals and pharmacies in addition to quoting for tenders.
Sales and Marketing: Managing sales and marketing teams promoting products to physicians in both public and private sectors. In addition, we provide our clients with updated targeting lists covering pharmacies, hospitals and physicians operating in the Libyan market.
Organization Structure
Alfa Health Care adopts a flexible organization structure that ensures prompt response to our customer needs in a growing dynamic market. We have two branches in Tripoli, one Benghazi, and one in Ajdabya with an outsourcing agent in Sabha.
We have a dedicated team of over 160 people with the majority of staff allocated to sales, marketing and distribution.